Susan Hatchell Landscape Architecture, PLLC
Susan Hatchell Landscape Architecture, PLLC is a woman owned firm located in Raleigh, NC specializing in the planning and design of public facilities. Susan has over twenty nine years of experience in Landscape Architecture, with twenty-six years involved with public works.

About Susan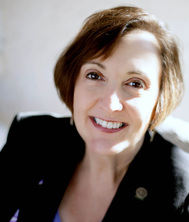 Susan M. Hatchell, FASLA, PLA, LEED AP, President

Susan created SHLA, PLLC in 1994, a firm that focuses on the design of parks and recreation facilities, universities, and downtown plazas and streetscapes. She taught landscape architecture as an adjunct faculty member at NCSU and continues to be actively involved on the Advisory Board and as a mentor and friend to students.

Susan is currently the past President of the American Society of Landscape Architects (ASLA), and was honored to serve as ASLA Vice President of Membership from 2007 to 2008. She was inducted as an ASLA Fellow in 2001. She served as secretary, president, and trustee of the ASLA North Carolina Chapter and gained much satisfaction from working with colleagues towards similar goals.

---
Contact